Henry (Bill) Curtis and Lily Curtis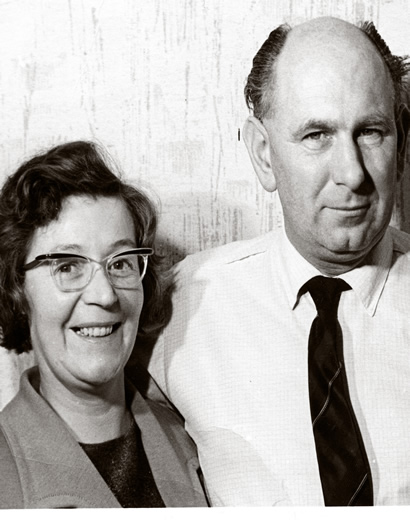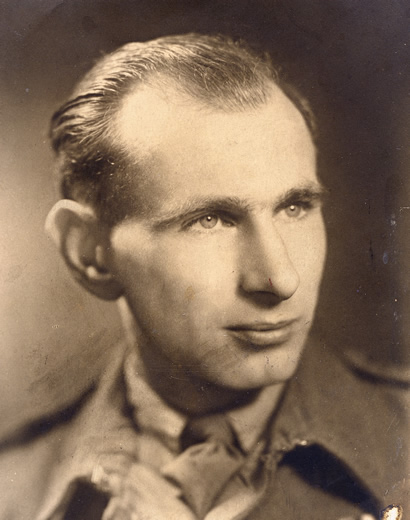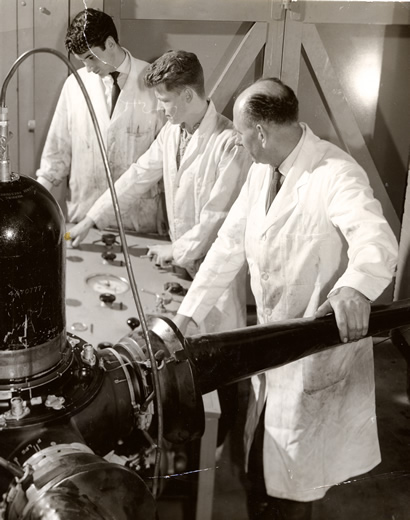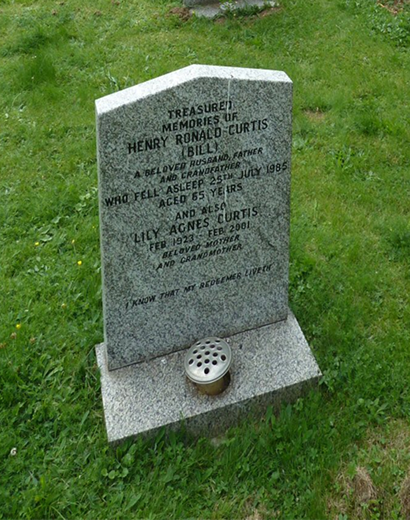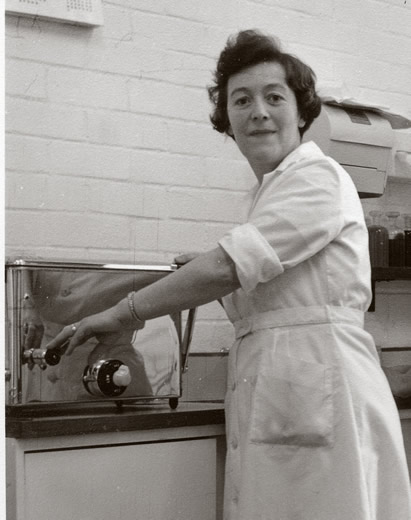 Bill was born in Tooting Bec South London where his Dad was a Baptist minister but he spent most of his childhood in a small hamlet near Saffron Walden. When he was a baby he was nicknamed Bill after a cartoon character in a newspaper, and this was the name he answered to all his life. As a young man Bill enjoyed playing football and cricket and was a keen runner. During World War Two Bill served with the Royal Engineers. He also got married and had his first daughter, Kathleen.
Lily was from Canning Town, East London where her father had a market stall selling stationary. Lily was a good swimmer and had many swimming certificates. Lily always had many entertaining stories about life in the East End. During World War Two Lily served with the Auxiliary Fire Service as a switchboard operator. This included a stint at Millwall Fire Station during the Blitz when she was stranded on the Isle of Dogs for two nights not knowing if the rest of her family were safe. After the war Lily married her first husband and moved to Scotland and trained as a dental nurse.
Bill and Lily moved to Welwyn Garden City in 1958 when they got married. Both had been widowed and this was a fresh start for them. Bill moved from Ilford with Kathleen and Lily moved down from Lanarkshire, with daughters Margaret and Heather. In 1966 their youngest daughter Alison was born.
When he first came to the area Bill worked as a Propeller Engineer at De Havilland in Hatfield. He later worked as a sales manager at Polypenco Ltd in Welwyn Garden City. In his spare time Bill loved gardening, walking his dog and chatting to neighbours. He also did voluntary ambulance driving for the Multiple Sclerosis Society helping other people to get out to social events. His main focus, though, was always his family. Bill loved family life.
During the 1960s Lily worked in the Occupational Health Deparment at Smith Kline and French. This was a job she loved as she got to know many people. Later on when her youngest daughter started school Lily returned to work as a dental nurse working with the children's dentist at Parkway health centre where she was a familiar and reassuring face for many years.
In 1980 Bill and Lily moved to Brocket Road, just down the road from St John's Church. All the neighbours were really friendly and they very quickly got to know everyone. Bill cleared the large overgown garden and filled it with dahlias and vegetables. Lily attended many social events at the village hall and in neighbours' gardens. They also enjoyed going to events at the church organised by Rev Ingamells.
Brocket Road and Lemsford suited Bill and Lily very much. When Bill died in 1985 it was a great comfort to Lily that his resting place was just up the road in the village church.