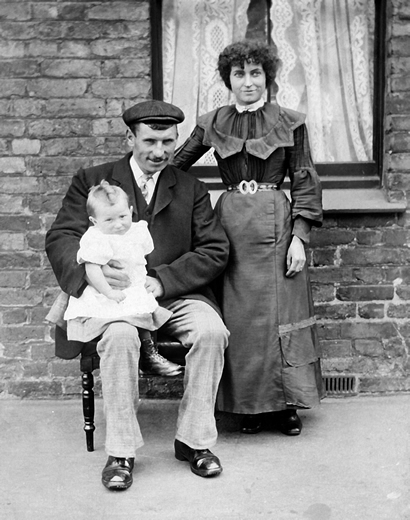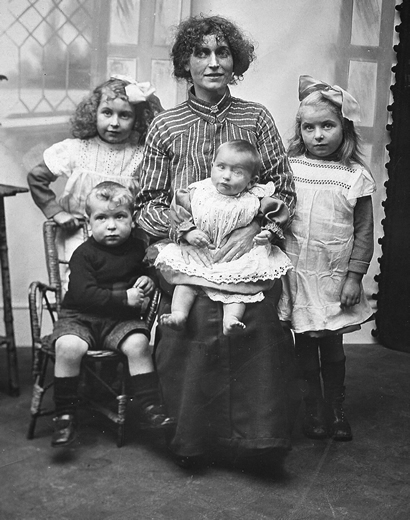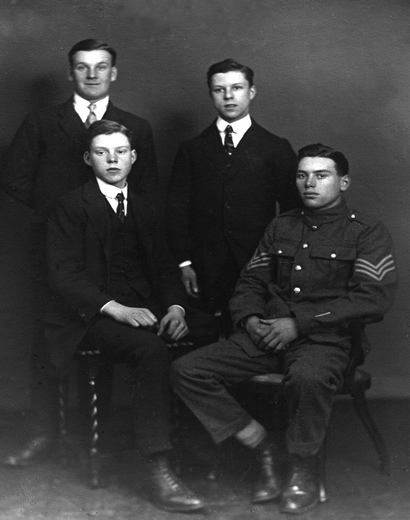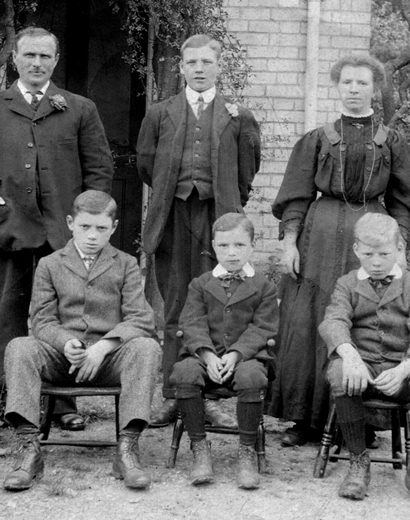 David Cochrane was born at Lower Handside Farm, Herts, in late 1883, the youngest son of Robert and Marion Cochrane who had moved from Scotland to Hatfield in 1876. David had five sisters and four brothers. Margaret, Robert, John and Marion were born in Scotland, William, Martha, Isabella, James, David and Annie in Hatfield, Herts. Martha and Isabella were twins, born in 1879, who died in infancy.
Robert and Marion moved to Lemsford in the 1880s. David started at Lemsford School in 1886, and worked on a farm when he left school. David married Ada Maud Taylor at St. John's Lemsford on 25th Dec 1906. She was the daughter of George and Ellen Taylor, from Stanborough.
They had five children. The first, David William, born 1907, died aged three in 1911. The others – Isabella Miriam, born 1910, Irene Margaret, born 1912, James Horace, born 1914, and William Victor, born 1917 – were all baptised at St. John's Lemsford.
In 1911, David, Ada and daughter Isabella were living at 14 Ash Street, Hertford. He was working as a miller's joiner. Sometime between 1911 and 1917 the family moved to Hallingbury, near Bishop's Stortford.
There is little known about David's 1st World War record except that he enlisted at Epping as Private G/23264 of the 1st Battalion of the Queen's Own (Royal West Kent Regiment). David was killed in action in France on 5th July 1917 aged 33.
David is commemorated on the Arras Memorial in Fauberg- d'Amiens Cemetery at Arras.
From Bishop's Hatfield Parish Magazine, September 1917
Lemsford News Roll of Honour "
News has been received by Mr & Mrs Cochrane of the death of their son, Private D. Cochrane, of the West Kent Regiment, killed in action on July 5th. Private Cochrane formerly lived in Stanborough. Much sympathy is felt for his parents, and widow who is left with four little children. Mr & Mrs Cochrane's eldest son died in South Africa, so this is the second they have lost in the service of their country.
"