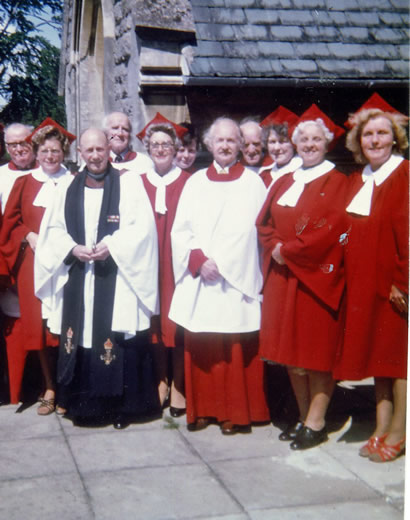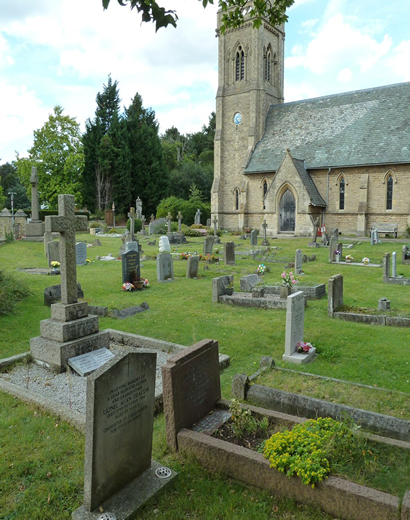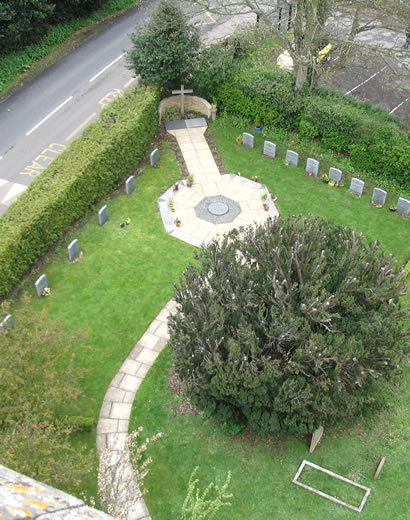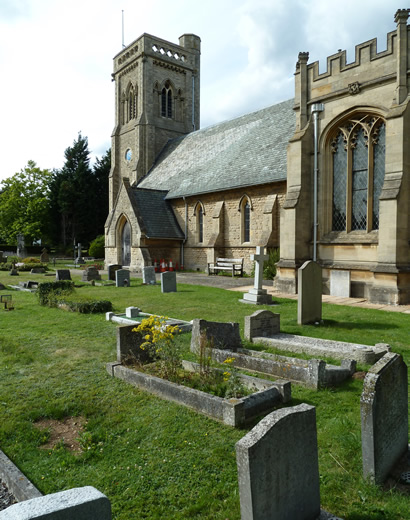 Lionel Alan Deacon, always called Alan, was born in Portsmouth on 26th May 1905, the son of Louisa Maud and Frederick George Deacon. By 1939 he was living in Welwyn Garden City, working for Murphy Radio. In 1942 he married Doris L. Garrett. Their daughter Wilma Joy was born in 1945,and their son, Peter Alan, the following year. Doris died in 1986 and her ashes are buried in the Garden of Remembrance. Alan died 27th Oct 1994 and is buried in the south churchyard, row 8, plot 20. Alan sang in the St. John's church choir for over 60 years. In an article in the Lemsford Parish Magazine for October 1969 he described being in the choir before and during the building of the Brocket Chapel. (From 'St. John's Church, Lemsford 1927 Memories' by Alan Deacon.)
"In those days before the Chapel was built, the altar was not so far back. The whole of the nave and chancel floor was tiled with black and red tiles. The choir stalls were not so long and were made of white oak wood.
"The organ was pumped by hand by Mr Wilmot, who also rang the church bell. When Mr Wilmot was away, volunteers did the pumping and woe betide anyone who let the load weight drop below a certain level.
"The air would run out, the notes would die away, much to the horror of the congregation and the delight of the choir boys! "Later I remember the building of the chapel. A temporary altar was made in line with the pulpit, and huge sheets hung down blotting out the chancel. The choir sat in the front pews. I believe to start with, the south wall of the chancel was knocked down and the male members of the choir sat with the sheets and covers hanging behind them. "And then many weeks later the beautiful chapel was completed and we found due to the generosity of Sir Charles we had now choir stalls to match the chapel seating with white stone flooring. With electric lighting and heating and other modern improvements it is hard sometimes to visualise our little church of years ago."