Leading Seaman Gordon Franks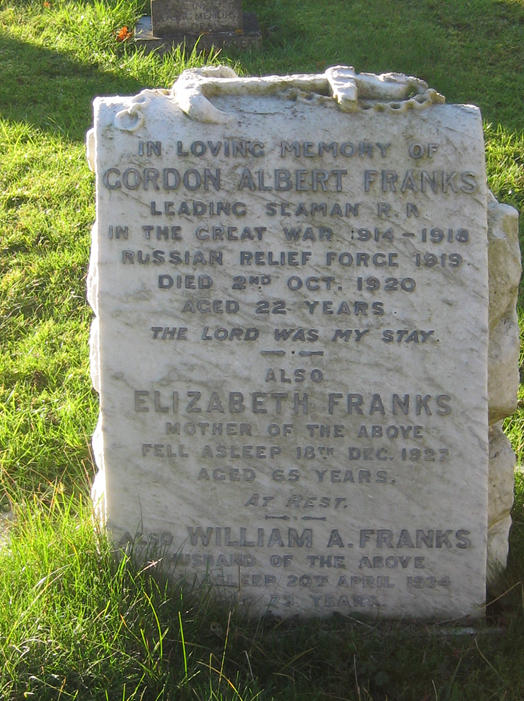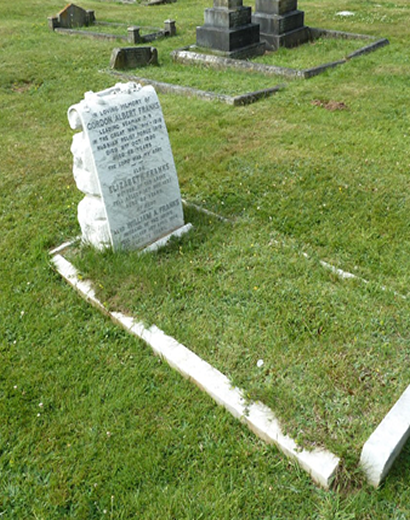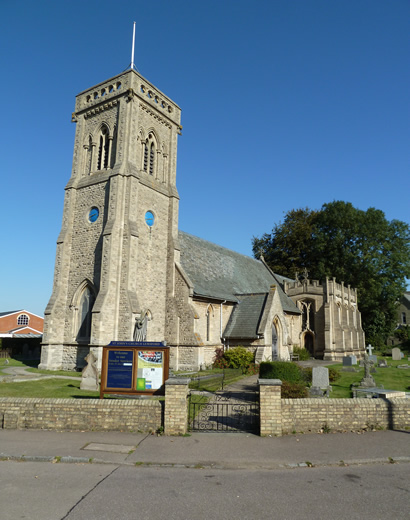 Gordon Franks, whose parents both worked on the Brocket Estate at the time of his death in 1920, joined the Royal Navy as a Boy Rating in 1914 when he was 16. On his eighteenth birthday he signed on for a 12-year tour of duty.
In December 1914, two days after he had been posted to HMS Patrol, he saw action when the German battlecruisers Seydlitz and Moltke and the cruiser Blücher attacked Hartlepool, bombarding the port and harbour entrance. The Captain of HMS Patrol tried to slip out of the harbour to attack the German ships but was fired on, badly holed and ran aground at the entrance to the River Tees. After repair HMS Patrol returned to the defence of the North East coast.
In July 1919 Gordon served on HMS Moth, an Insect Class gunboat, ferrying men, supplies and ammunition along the Dvina River between Archangel and the front line at Troitsa. HMS Moth was part of the Russian Relief Force sent out to the Russian Arctic initially to to help the White Russians in their fight against the Bolsheviks.
After the Bolsheviks made peace with Germany in April 1918, the force was used to try and prevent the redeployment of German troops in France. This move was not a success, there was no overall strategy, conditions were appalling, especially during the Arctic winter, and public support was lacking – people were war weary. The force was withdrawn in 1919.
On 1st February 1920 Gordon Franks was promoted to Leading Seaman. He was invalided out of the Royal Navy on 11th August 1920 and died of tuberculosis on 20th October 1920. Gordon;s parents, William Albert and Elizabeth Franks, retired from the Brocket Estate and moved to Fulham. They are both buried in this grave.
In loving memory of GORDON ALBERT FRANKS leading seaman R.N. in the Great War 1914 - 1918 Russian relief force 1919 died 2nd Oct. 1920 aged 22 years. The Lord was my stay. also ELIZABETH FRANKS mother of the above fell asleep 18th Dec. 1927 aged 65 years. at rest. WILLIAM A. FRANKS husband of the above fell asleep 20th April 1934 aged 73 years.