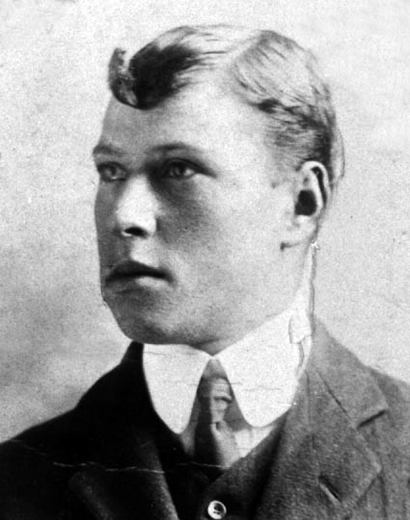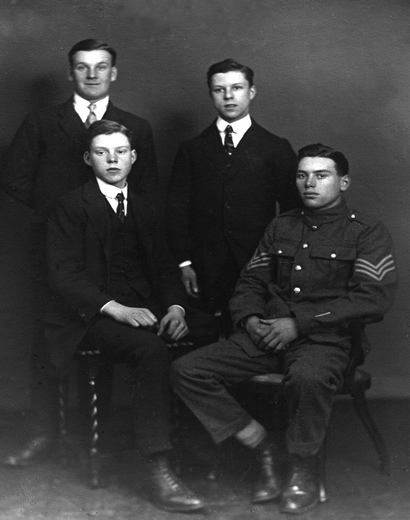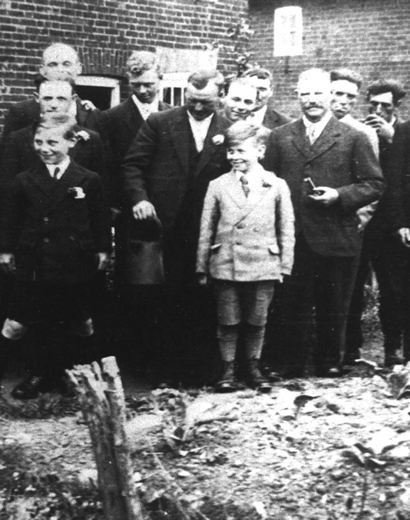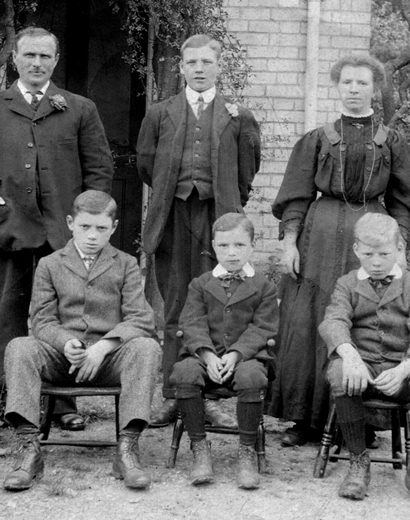 John Cochrane was born in Lemsford, and was the eldest son of John and Lucy Cochrane, nee Halsey. In the early 1900s he lived with his parents and brothers, William, James, Robert and David in a cottage on the Great North Road above Lemsford. John left school when he was 14, and he and his younger brother David were employed as footmen to Lord and Lady Mount Stephen at Brocket Hall.
In 1910 John left Lemsford for Canada. Settlers were arriving in the Grande Prairie area of Northern Alberta and John was able to build a homestead at Beaver Lodge, in Grande Prairie. From 1914-1918 John worked on his farm and also was employed by local well-established farms in the Lake Saskatoon/Beverlodge area.
Sadly, in Oct 1918 he drowned in a boating accident in Lake Saskatoon '
The Grande Prairie Herald
', 5th Nov 1918, reported the tragic events leading up to the drowning. He is buried in 'Mountain Side Cemetery', Alberta, Canada, sadly there is no memorial there, nor one at Lemsford Church.
John's parents, John and Lucy, with brothers James and David, went to Canada in 1919 to work John's farmstead. Lucy and John senior had to return to England almost immediately due to ill health. James and David remained in Canada logging on the Peace River until they were able to take over the homestead in November, 1919. They farmed there for the next fifteen years.
Lemsford News, January 1919
"
Very sad news has reached us from Canada, that John Cochrane, who went out there some time ago, has lost his life by drowning. He could have saved himself had he not gone to the rescue of his companion. Very deep sympathy will be felt for Mr & Mrs Cochrane in this great loss. John Cochrane had done well in Canada. He had worked well and prospered. It seems a terrible pity that he should have been taken in this manner: and yet so fine an end was probably of greater value than anything else he had done. It is one more of the many noble deaths we have to record lately.
"