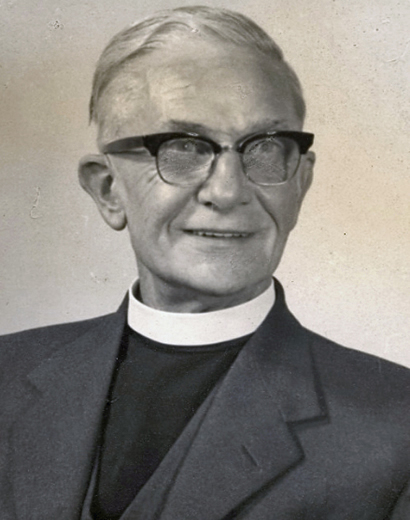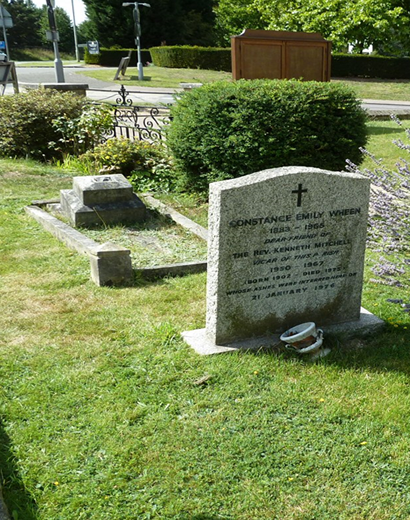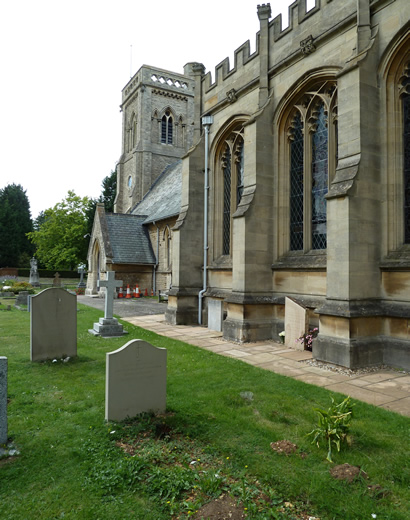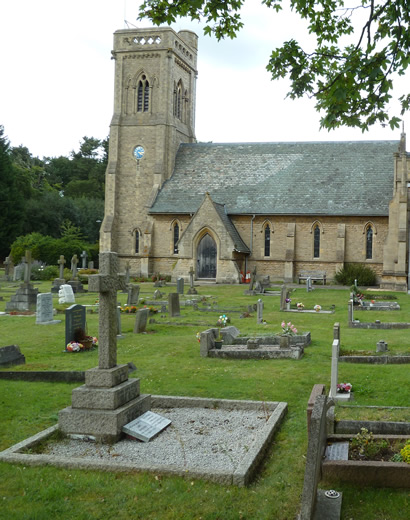 Revd Kenneth Mitchell trained for the ministry at St. Aidens, Birkenhead. He was made a deacon in 1929 and appointed curate at St. Clement, Chorlton cum Hardy, Manchester. The following year he was made a priest at Manchester Cathedral.
From 1935 to 1947 he was Vicar of Walmersley, then a village of just under 3000 people, now a suburb of Bury, Lancashire. In the 1939 register he is recorded as living in the vicarage with Martha Mitchell, his widowed sister-in-law, Constance Wheen, a single lady with private means, a housekeeper and a lodger. The benefice was worth £400 per annum.
In 1948 he moved south to become curate at Hertford before being inducted as vicar of St. John's, Lemsford, by the Bishop of Bedford.
On 30 Nov 1967 he resigned the benefice and retired to Tadworth, Surrey. He died in 1976 at Tonbridge, Kent. He never married.
The inscription on the grave in the South churchyard, row 1, plot 1 reads:-
"
Constance Emily Wheen 1883-1965 dear friend of the Rev Kenneth Mitchell Vicar of this Parish 1950 -1957 (Born 1902 – died 1975) whose ashes were interred here on 21 January 1976
".
The 28th of May 1959 was the 100th Anniversary of the consecration of St. John's, Lemsford. In celebration, the church was put into good repair, a new heating system installed and the inside painted and decorated. In addition there was new carpeting in the nave, new curtain for the vestry entrance, new carpet seating for the pews and new hassocks. Special services were held on the 28th May, with five priests attending including the previous vicar of Lemsford, the Revd R.R.P. Rigby. The following sunday the Archdeacon of St Albans officiated at the morning service and the Bishop of St Albans at the evening service.