William Munt - 1822-1894 Sarah Munt, 1826-1868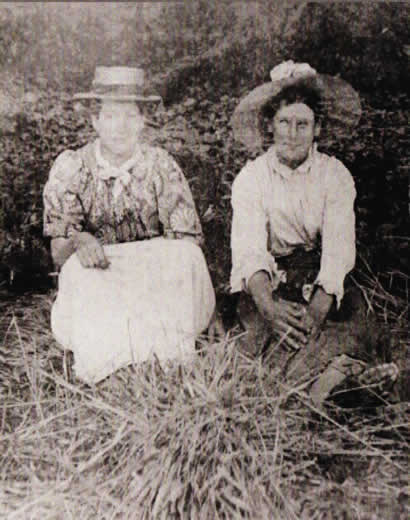 William Munt was born at Cromer Hyde, Herts, in January 1822, the second child of John, an agricultural labourer, and Ann Munt, nee Ward. He had four sisters and three brothers, Sarah, William, Ann, Elizabeth ('Betsy'), Jonathan, Joseph, Susan and Abraham, who only lived for four years (1839-1843). [William's brother Joseph Munt is also covered in this listing.]
On 2nd Oct 1847, at the Parish Church of Sandridge, William Munt married Sarah Ward, daughter of Thomas Ward.
William and Sarah had their first child, William Thomas, in late 1850. In 1851 William, an agricultural labourer, and Sarah, a straw plaiter, were living at Astwick Lodge, Bishops Hatfield, They had Sarah's sister Lydia, aged 21, living with them. She was also a straw plaiter. Local women would plait straw at home to supply the hat factories in Luton.
By 1861 William had changed his occupation to shepherd, and the family were living at Brickwall Lodge, Lemsford, with three children, William Thomas, Lucy and Charles. At this time, William was probably working on the Brocket Estate.
Tragically, Sarah died on 20th March 1868, aged 42, and is buried in the churchyard of St. Johns Church, Lemsford.
In 1871, William is still a shepherd, and is still living in the lodge, together with William Thomas, aged 20, an under-gardener, Lucy, aged 15, a housemaid, Charles, aged 10, Isabella, aged 7, and Walter aged 5, the last three still at school.
By the time of the next census in 1881, William still has Lucy, Isabella, now a pupil-teacher, and Walter living with him in Brickwall Lodge.The lodge was also the place William lived with his second wife, Amelia Wiggs, aged 37, from Welwyn, Hertfordshire, whom he married in 1891.William died on 5th Oct 1894 at Lemsford, aged 71 years.