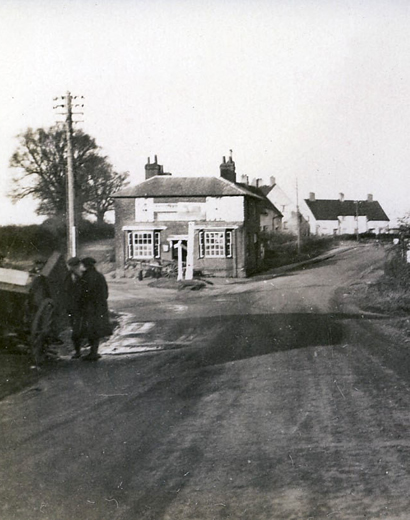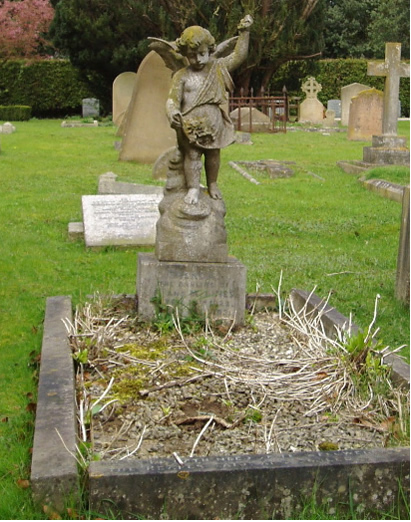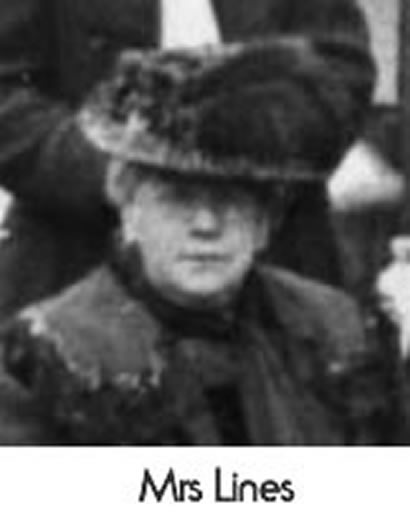 From 1922 until 1962 a family called the Lines lived at No 8. Bury Crescent. Brenda Lines, who at the age of six was knocked down by a car and killed outside No 7 Great North Road
Herts Advertiser April 29th 1922
The death of Brenda Edith Lines, the six year old and only daughter of Mr Frank Lines of 8 Bury Cresent, Stanborough, near Hatfield, who reported in last weeks 'Herts Advertiser' was run over and killed by a motor car, was the subject of an inquest held by Mr Longmere last Friday. The driver of the Motor car in question, Mr Arthur Charles Davis of 4 Mount Avenue Ealing, stated that he was driving the car on the day in question. Sitting in front with him was his wife, and his two children were behind. On nearing the Bull public house Stanborough, he saw three children run into the road from the right hand side. At the time he was travelling at about fifteen miles per hour. He sounded his horn and felt for his footbrake. Two of the children ran back, but the other hesitated, looked back and then ran straight into the car. The left hand side lamp came into contact with the child, and he imagined it hit her on the shoulder. Witness pulled up in about two lengths, got down from the car and dispatched two persons for a doctor and police. Elaine Davis, wife of former witness, corroborated her husbands evidence, and stated that it was impossible to avert the accident.
Emily Woodhouse 48, St Annes Road Harrow, who was riding in a car behind that driven by Mr Davis said she saw the accident and corroborated the evidence given by Mr Davis. P.c Hawkins said when he arrived at the scene of the accident the deceased was lying in the gutter on the near side of the road. There was blood coming from the nostril and the left ear and there was blood upon the road here the child was lying. There was no sign of life. Witness examined the car and found that the near front headlamp was completely gone. Later he found a lawn tennis ball lying a short distance away. Dr A.N.Ballance, Hatfield describing the Childs injuries said that he found a bruise about the size of the palm of his hand on the front of the left thigh. Blood was coming from the nostril and the ears. Particularly the left ear. The cause of death was a fracture at the base of the skull. There were also severe internal injuries which could not be determined.
The Coroner found that the deceased had died from Injuries received by accidentally coming in contactWith the motor car in the way described by witness. The funeral took place at St John Church LemsfordOn Saturday afternoon. The Revd W.W. Clarke(Vicar) Officiated and many relatives and friends attended. TheGrave was beautifully lined and covered with flowers by Mrs Baily King and Mrs Ladbury. Lady Mount Stephen having sent the flowers for this purpose. The Floral tributes were numerous. Many of the Schoolchildren who were on holiday sent wreaths to Mark their mourning for their departed playmate.
Herts Advertiser April 29th 1922


The Queen paid avisit to Brocket Hall, After lunching With Lady Mount Stephen, her Majesty and her hostess Visited Lemsford churchyard, She placed a wreath onThe grave of Lord Mount Stephen. She also Sympathetically inspected the flowers on the grave of Little Brenda Lines, the six year old victim of the Recent motor car fatality Brendas father

Frank Lines,
who at the age of eight was mentioned in the 'Strand Magazine' May 1893. 'Frank Lines a little boy aged eight, saved James Cochrane on 28th December, 1891, in Broadwater, Brocket Park, Hatfield. Cochrane ran after a ball on the ice and when forty five yards from the bank the ice broke. He managed to cling to the edge for some time. The other boys who were present ran away, but Frank Lines crawled to the hole and with the aid of a stick got Cochrane out. The ice again gave way and Cochrane fell in once more, but still his little rescuer made another attempt, and finally saved him' Extract from Lemsford school log book March 1892 'School visited in afternoon by Col. Fellows, Rev. F.E. and Mrs Coggin, and a gentleman. Col. Fellows presented, on behalf of the Royal Humane Society, a silver medal to Frank Lines (StIII) for having saved James Cochran (StII) from drowning'